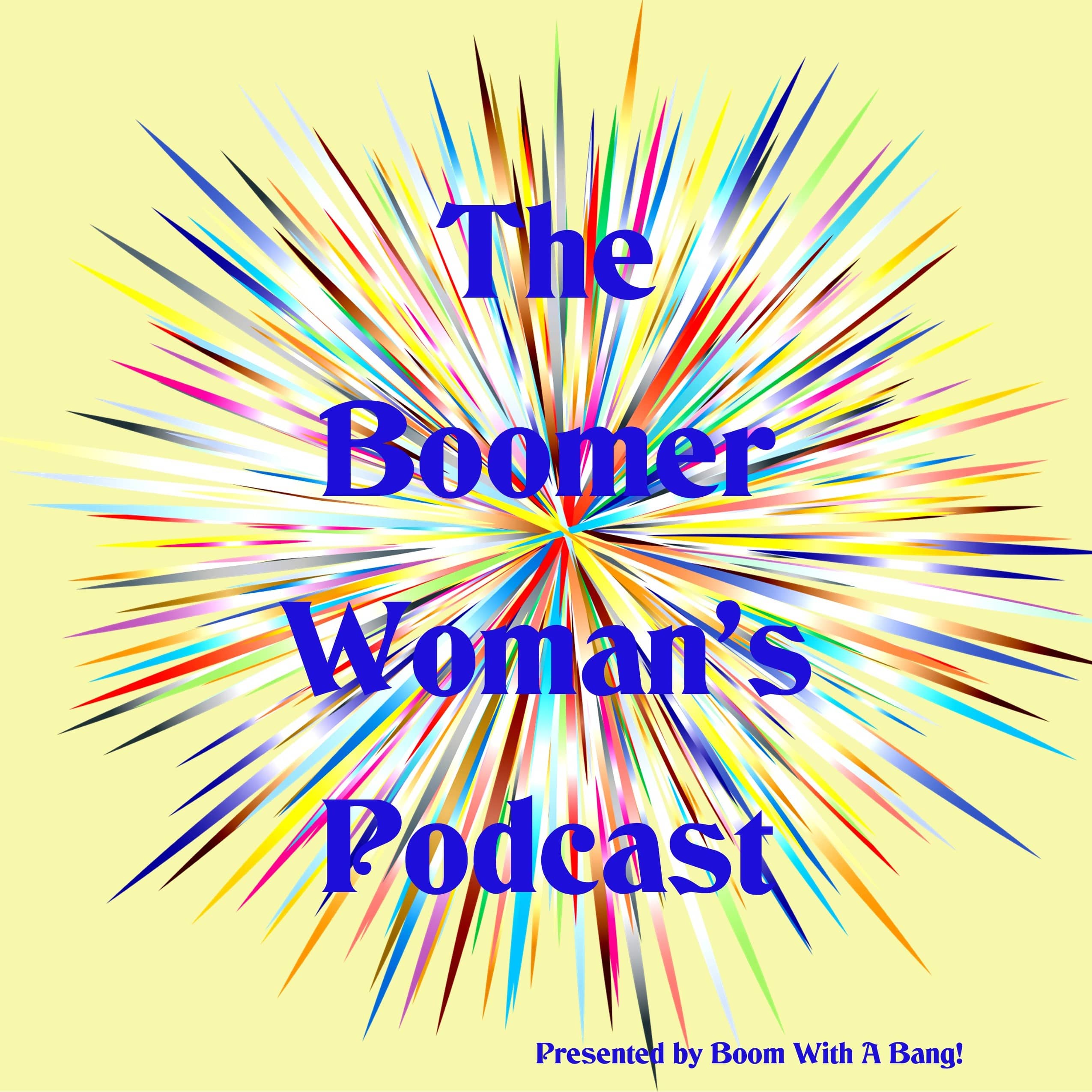 2023 is the 4th Season of The Boomer Woman's Podcast, formerly the Two Boomer Women Podcast. Each episode is a conversation between me – I'm Agnes Knowles, your host – and a guest who talks to a subject that, someway, somehow, is relatable to Boomer Women. The guests can be any age, any gender, as long as their message is positive, informative, pertinent to our demographic. You, dear listener, might need to be open-minded, curious, tolerant, inclusive… and if you are, you will enjoy these conversations, maybe learn something, and I encourage you to share each and any episode! Click the Follow/Subscribe button to be notified of the next great guest.
Episodes
Thursday May 04, 2023
Thursday May 04, 2023
This episode is an important one for both women and men.  Dr. Daved Rosensweet starts with an overview of hormones for both women and men and what they do for us.
Interesting thought: not that many generations ago there was no such thing as menopause because lifespan was not that long.
Dr. Rosensweet gives us the facts behind the breast cancer risk that was associated with HRT and discusses Premarin and plant-based bio-identical hormones.
Two big take-aways:  find a practitioner who is well-educated in hormones and check out compounding pharmacies.
So much great information in this episode but please remember this is a conversation – you need to check with your own health (hormone) specialist before you set up your own random hormone cocktail based on Dr. Rosensweet's information.
Interestingly, Dr. R was the medical advisor / trainer of the first nurse practitioners ever graduated.
An aside: Dr. R also has a website called I Wonder Doctor for varied information – link in the show notes.
Download Dr. Rosensweet's book Happy Healthy Hormones at https://iobim.org/book/
Find Daved at: https://brite.live/
I Wonder Doctor at:  https://iwonderdoctor.com/#welcome
Learn more about Dr. Daved Rosensweet and access all his links at:  https://boomwithabang.com/dr-daved-rosensweet-on-hormones-and-menopause/