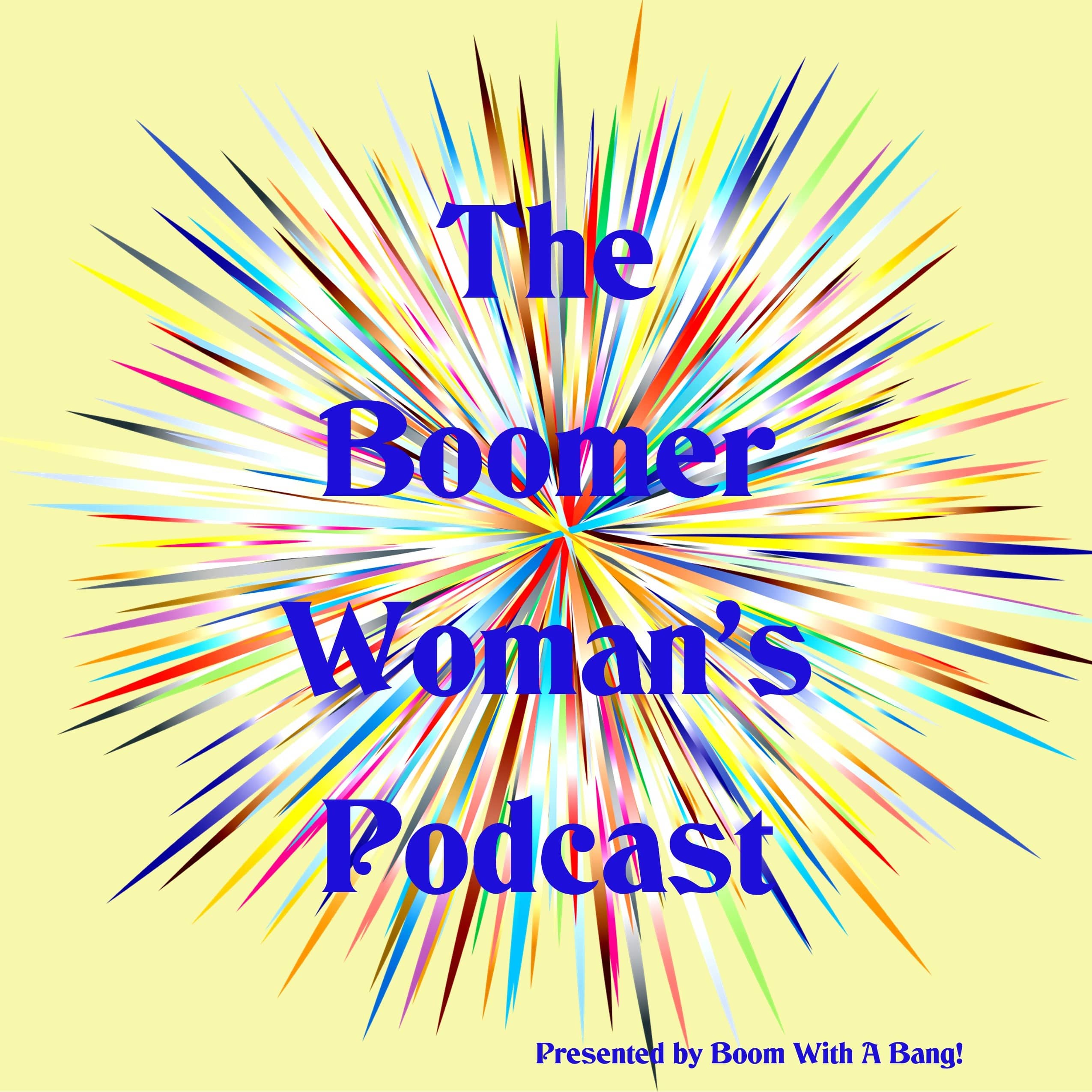 2023 is the 4th Season of The Boomer Woman's Podcast, formerly the Two Boomer Women Podcast. Each episode is a conversation between me – I'm Agnes Knowles, your host – and a guest who talks to a subject that, someway, somehow, is relatable to Boomer Women. The guests can be any age, any gender, as long as their message is positive, informative, pertinent to our demographic. You, dear listener, might need to be open-minded, curious, tolerant, inclusive… and if you are, you will enjoy these conversations, maybe learn something, and I encourage you to share each and any episode! Click the Follow/Subscribe button to be notified of the next great guest.
Episodes
Wednesday Mar 24, 2021
Wednesday Mar 24, 2021
Audio Alert: this is such a good episode, with the worst audio quality yet... so worth being patient with though - Phyllis is a joy!
As a child, Phyllis Chubb's first word was Why?
At age 9, she met a yogi and it seems her path was set. Studying metaphysics and astrology when they weren't really accepted, an early career practicing and counselling 'non-compliance'.
Two common threads here:  "Happiness is an inside job" and "When the student is ready the teacher will appear".
Phyllis offers insights into the 'self' that can't be summed up in show notes.
And how all the above leads a romance novel... or three.
Find Phyllis at https://phyllischubb.com
Find her books at Amazon and https://phyllischubb.com/my-novels
Share your thoughts at https://twoboomerwomen.com/join-the-conversation