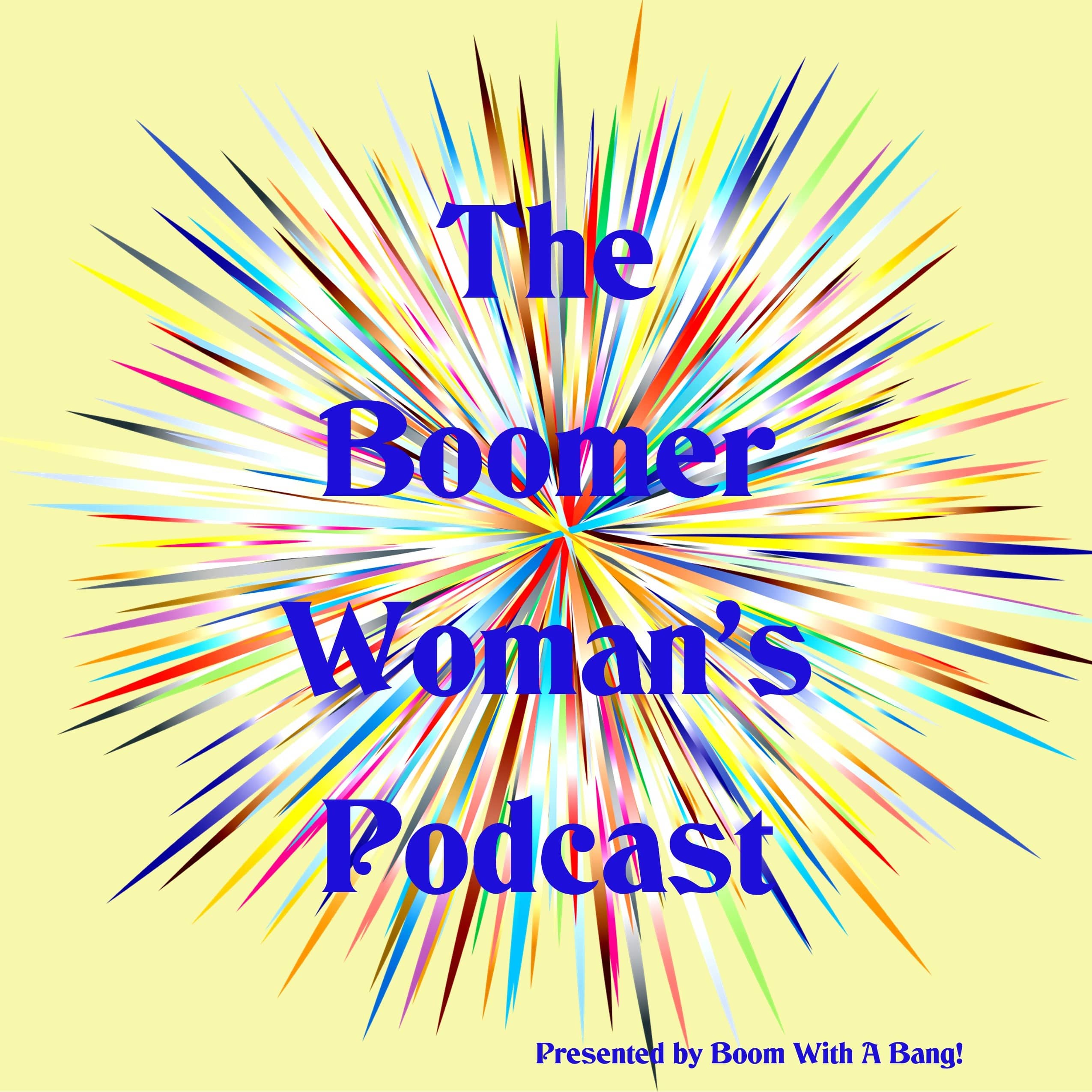 2023 is the 4th Season of The Boomer Woman's Podcast, formerly the Two Boomer Women Podcast. Each episode is a conversation between me – I'm Agnes Knowles, your host – and a guest who talks to a subject that, someway, somehow, is relatable to Boomer Women. The guests can be any age, any gender, as long as their message is positive, informative, pertinent to our demographic. You, dear listener, might need to be open-minded, curious, tolerant, inclusive… and if you are, you will enjoy these conversations, maybe learn something, and I encourage you to share each and any episode! Click the Follow/Subscribe button to be notified of the next great guest.
Episodes
Wednesday Jun 09, 2021
Wednesday Jun 09, 2021
Such an interesting guest today!  Where to start...
Raised a Quaker; competitive white water canoeist; met her guru by accident... design?; teacher; silk painter; triathlete; habit stacker; musician; forest bather; story teller.
DurgaMata has been meditating for 40 years, and her life experiences have led her to this place where she coaches on stress relief and resilience.  
Covid has prompted her to take her workshops and retreats online.
You can find Durgamata at http://www.durgamataoflondon.com/
Leave your comments at https://twoboomerwomen.com/join-the-conversation/
Editor's note:  I don't mute DurgaMata's pipe at the end - Zoom didn't appreciate it!  :-(
At 25:36, DurgaMata mentions a book that really resonated with her.  The actual piece she read is 
"Freedom, absolute freedom, must be given each individual soul to discover its own path. Mistakes along the path of spirituality are not at all deplorable, for mistakes are simply lesser truths. We are not proceeding from falsehood to truth. We are proceeding from the least revealed truth to the most revealed truth.
Until we have realised God and have become one with God, we have to call upon Him as Master, Guide, Friend and so on. According to our relationship with Him, our attitude towards Him may vary. This is of  no consequence. What is of supreme importance is that we love God as our very own. In our sincere love of God, we shall be inspired spontaneously to worship Him."      Sri Chinmoy, Yoga and the spiritual life. The journey of India's Soul., Agni Press, 1971
The full article can be read at:  https://www.srichinmoylibrary.com/ysl-1