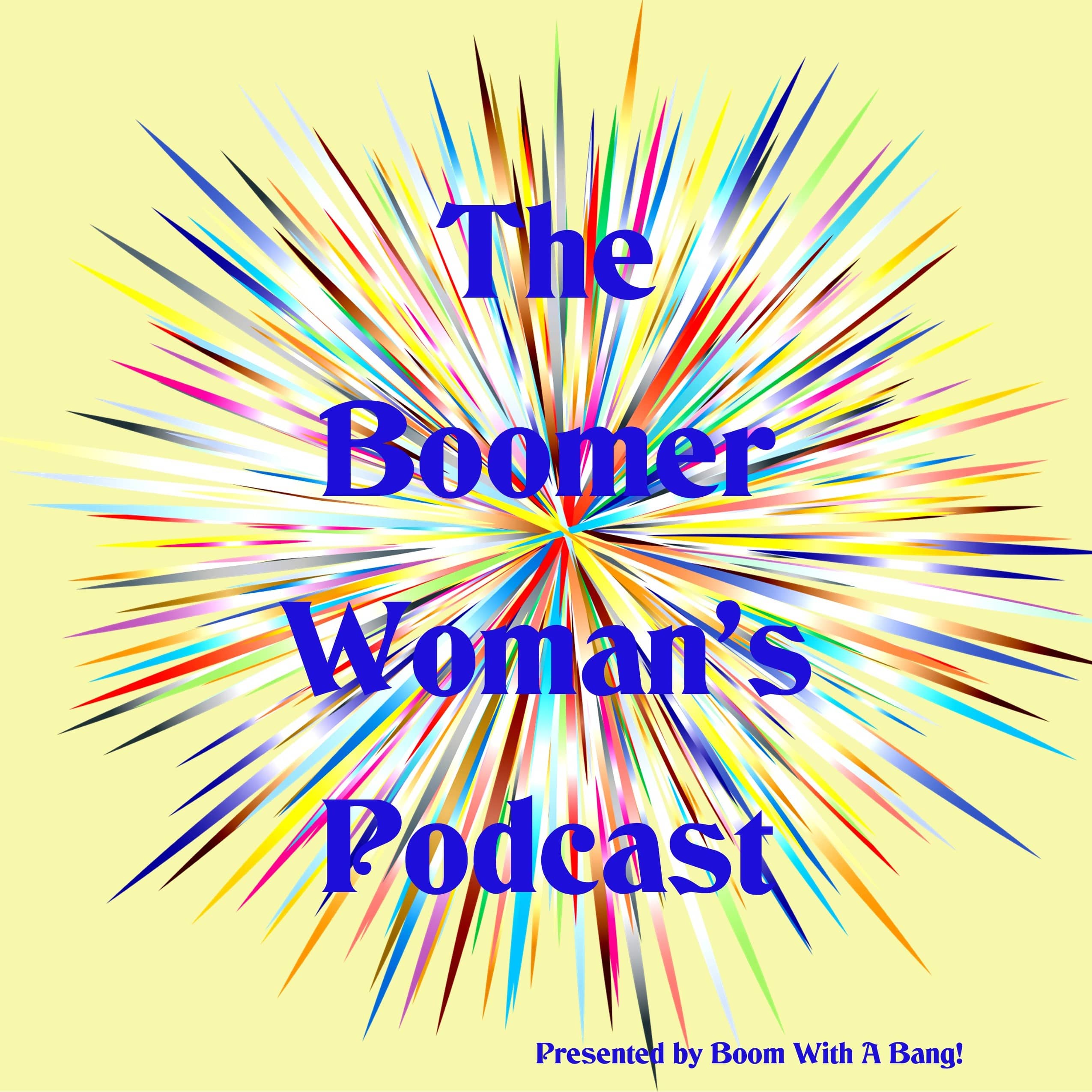 2023 is the 4th Season of The Boomer Woman's Podcast, formerly the Two Boomer Women Podcast. Each episode is a conversation between me – I'm Agnes Knowles, your host – and a guest who talks to a subject that, someway, somehow, is relatable to Boomer Women. The guests can be any age, any gender, as long as their message is positive, informative, pertinent to our demographic. You, dear listener, might need to be open-minded, curious, tolerant, inclusive… and if you are, you will enjoy these conversations, maybe learn something, and I encourage you to share each and any episode! Click the Follow/Subscribe button to be notified of the next great guest.
Episodes
Wednesday Aug 25, 2021
Wednesday Aug 25, 2021
Kathleen Wolf helps forward-thinking organizations and individuals create meaningful business growth and career success. Based on her experiences in corporate and her own business, Kathleen developed the Experience Ecosystem®, a proven framework that guides organizations and individuals, recentering around their purpose and building meaningful growth based on their strengths. This approach used with clients delivers extraordinary results.
In this episode, Kathleen discusses strengths and weaknesses and the value of "being prepared" and what that entails.
This is the third episode in a series about being a Boomer dissatisfied with their 9-5 and looking for options about what to do about that.
You can find Kathleen at https://www.thepurposepartners.com/   Get on Kathleen's mailing list and be the first to learn more about her up-coming workshops and courses.
Leave Comments where you listen to podcasts or at https://twoboomerwomen.com/join-the-conversation/
Comments
(1)
To leave or reply to comments, please download free Podbean or
Fantastic episode ! I'm only 45 but what Kathleen was saying about refreshing your CV with your values and strengths and not just what jibs you did makes a lot of sense. I have also seen people younger than me that I've mentored overtake me and it is great to know that doesn't mean you don't have anything more to offer !!! Thank you so much for all this :)))