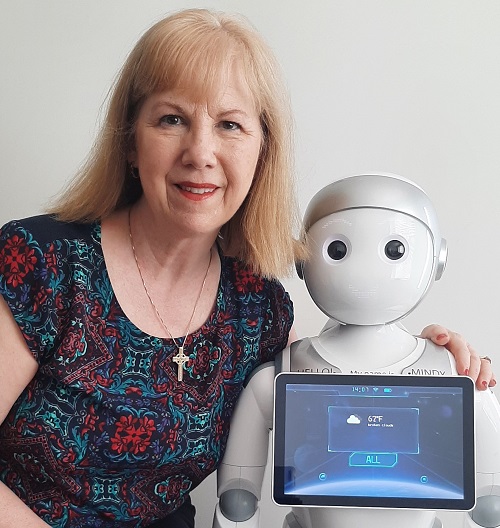 Lee St. James may not have "invented" the social robot concept but her application of it in Assisted Living and Residential Care is nothing short of genius.
Lee began exploring the concept when her own father was retreating into dementia in another city.  While the robot's development was too late for her father, Lee quickly realized "Mindy" has a place and a purpose in several areas of residential care.  Their welcome has been immediate and enthusiastic.
In this episode, Lee explains the potential of the social robots to reduce social isolation, loneliness and stress for older adults and introduces us to her current Mindy.
This is definitely a must-share episode, especially as we learn all the issues that arose in ElderCare during the pandemic and, as we all age, we'll now have a headstart on being "handlers" if we go to live in a complex with a few Mindy's roaming the Rec Therapy department.
Meet Lee and Mindy at https://socialrobots.ca/
on Facebook: https://www.facebook.com/Social.Robots/
on YouTube:  https://www.youtube.com/channel/UC0vp2MOxEzGri0iAq4zqScw