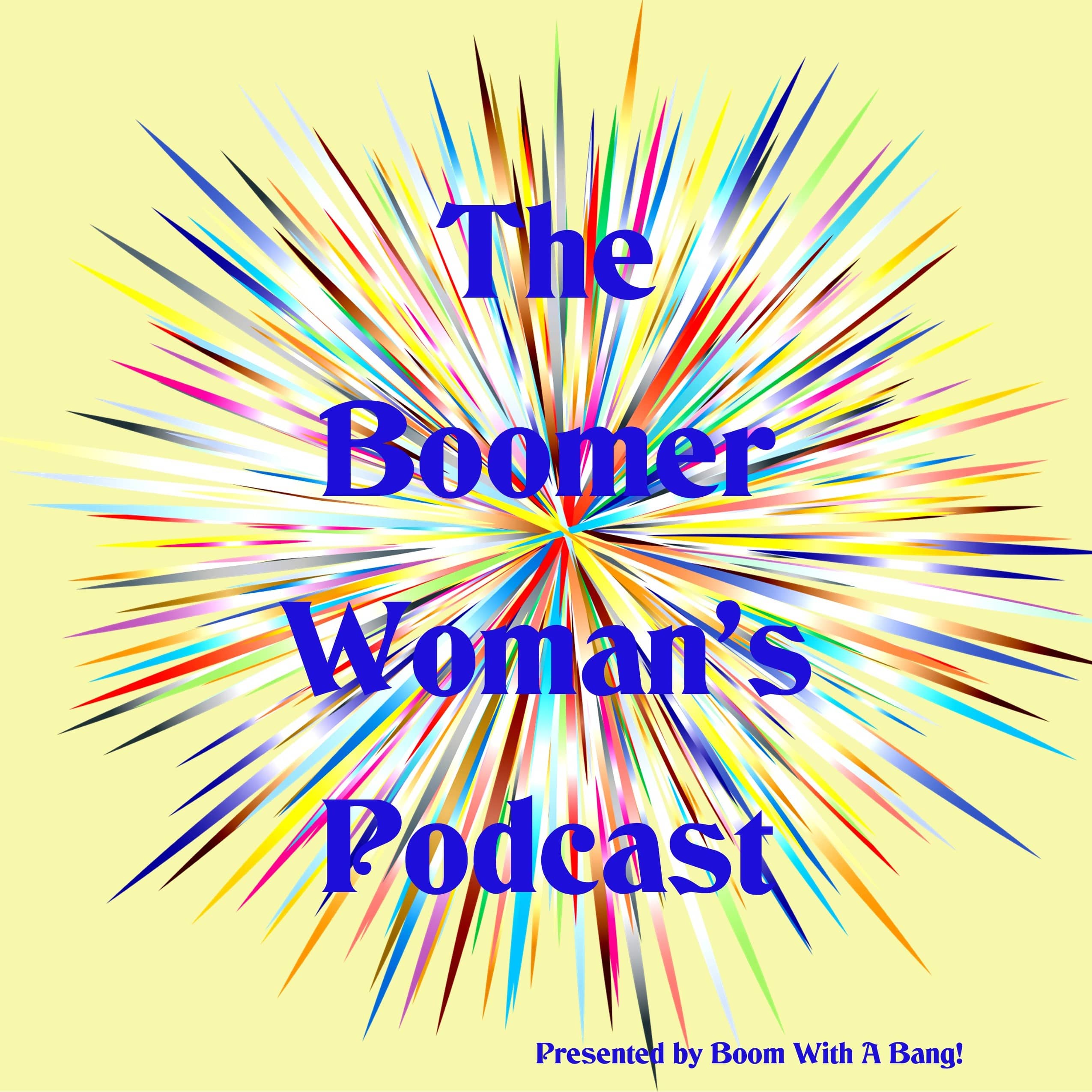 2023 is the 4th Season of The Boomer Woman's Podcast, formerly the Two Boomer Women Podcast. Each episode is a conversation between me – I'm Agnes Knowles, your host – and a guest who talks to a subject that, someway, somehow, is relatable to Boomer Women. The guests can be any age, any gender, as long as their message is positive, informative, pertinent to our demographic. You, dear listener, might need to be open-minded, curious, tolerant, inclusive… and if you are, you will enjoy these conversations, maybe learn something, and I encourage you to share each and any episode! Click the Follow/Subscribe button to be notified of the next great guest.
Episodes
Thursday Apr 27, 2023
Thursday Apr 27, 2023
Tech came easy to Jill McCarthy, aka The Geeky Grandma. Since her first computer arrived she has been learning and creating and teaching, and over the years it has led to the growth of a community.
She combined her affection for penpal letter writing into e-pals where matched women would email each other.  That grew into a women's group, retreats, and a real community.
Jill's podcast is The Geeky Grandma with An Encouraging Nudge.  That name has a story behind it and Jill shares it.  She also encourages us to go for our dreams… even if they need to be scaled back a bit at this age.
Jill's catch-phrase is "The desires of the heart" and she truly is all heart. Meeting with women who are preparing for retirement or are newly retired, she slows the clock to inquire about interests from another time… and help them get to a next place.
Interested in Jill's retreats?  She has one coming up!
So many nuggets in this episode.
Listen to Jill's podcast at:
https://podcasts.apple.com/us/podcast/the-geeky-grandma-with-an-encouraging-nudge/id1530291671?uo=4