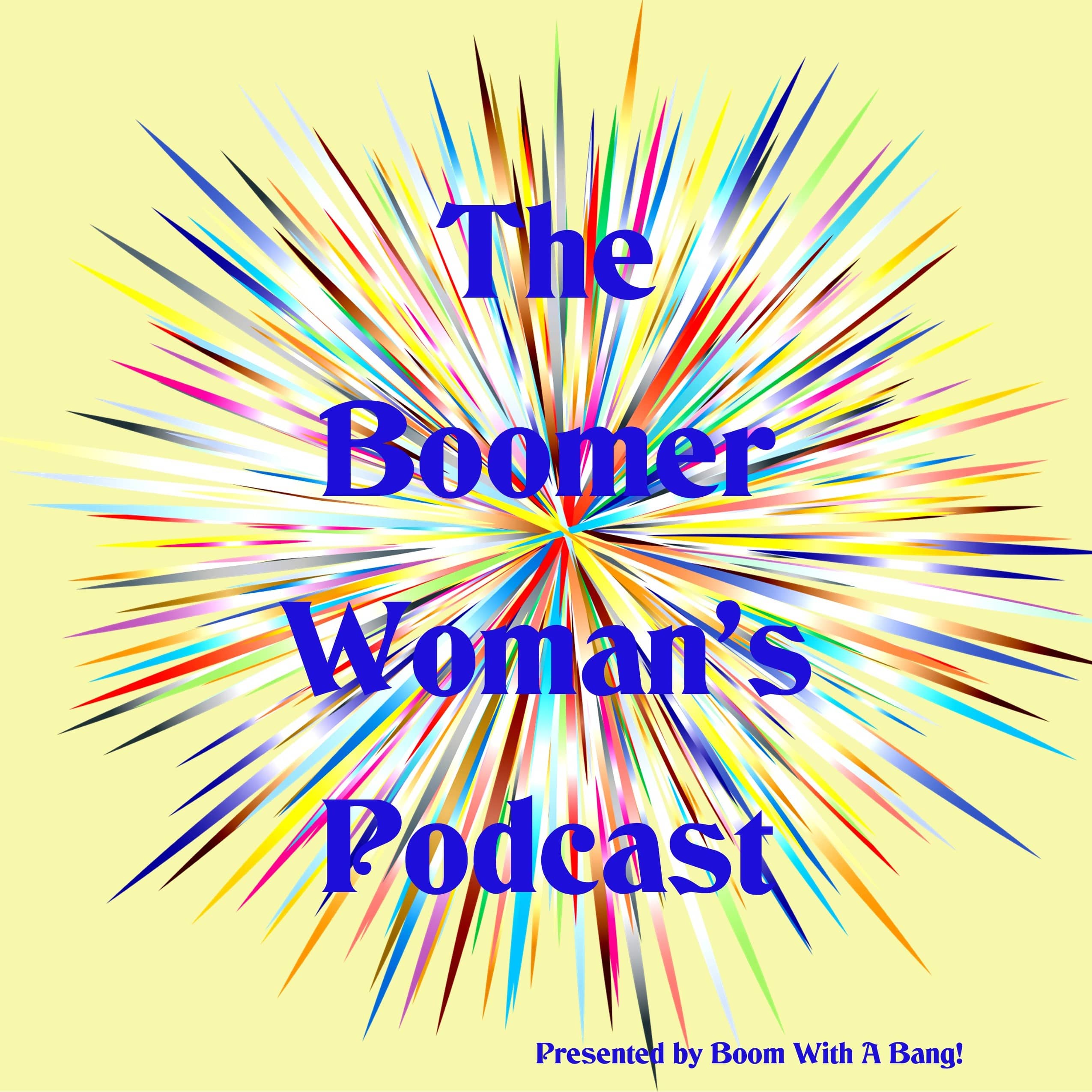 2023 is the 4th Season of The Boomer Woman's Podcast, formerly the Two Boomer Women Podcast. Each episode is a conversation between me – I'm Agnes Knowles, your host – and a guest who talks to a subject that, someway, somehow, is relatable to Boomer Women. The guests can be any age, any gender, as long as their message is positive, informative, pertinent to our demographic. You, dear listener, might need to be open-minded, curious, tolerant, inclusive… and if you are, you will enjoy these conversations, maybe learn something, and I encourage you to share each and any episode! Click the Follow/Subscribe button to be notified of the next great guest.
Episodes
Thursday Apr 20, 2023
Thursday Apr 20, 2023
Do you take responsibility for your own happiness?  It is in your hands… and you have to cultivate it.
Life happens to all of us.  If it seems overwhelming, you can still choose how you respond… even if your response is choosing to binge Netflix for a period of time – it's a conscious choice.
Finding positives is how we start to retrain our neurology.  So in the midst of "the mess", are you healthy? Do you have a home? Clean water out of the tap?
If you are surrounded by grumps and negative people, find joy elsewhere – YouTube, Meet-ups, other groups, review personal accomplishments.
I seem to throw a lot of negatives at Tamara but her solutions never fail.  Again, life happens and it isn't always happy, but we accept life and find "an inner state of peace and well-being".
"Practice" happiness.  Very powerful.
Find Tamara at:  https://www.alifeyoulovenow.com/
Find all of Tamara's links at:  https://boomwithabang.com/tamara-zoner-on-practicing-happiness/