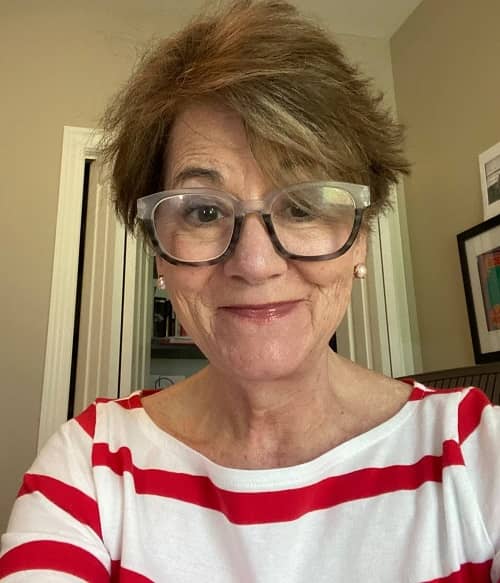 "Get visible with your style."  That's a concept you'll never hear Agnes coaching on!
That's why you'll appreciate today's guest, Susan Cox.  Whether you're bemoaning what age is doing to your body, or ready to spruce up the old you, or wondering about colour as you age, or (like Agnes) miss those fabulous heels you used to wear, Susan has great thoughts, ideas and tips for us Boomer women.
If you're concerned what the people in your life will think when you join the Look-Like-A-Million-Bucks Club, Susan has advice for you too.
Susan is the Founder of Fiercely 50-ish and can be found at https://fiercely50ish.com/
She has a Facebook page: https://www.facebook.com/fiercely50ish/
and a group: https://www.facebook.com/groups/208395879971499/
and you still have time to register for Susan's mini-workshop on Writing your Style Story: https://fiercely50ish.mykajabi.com/opt-in-ysr
Leave your comments where you listen to podcasts or at https://twoboomerwomen.com/join-the-conversation/
If you'd like to be a guest on the Two Boomer Women podcast or know someone who would, there's an application form at the website too.