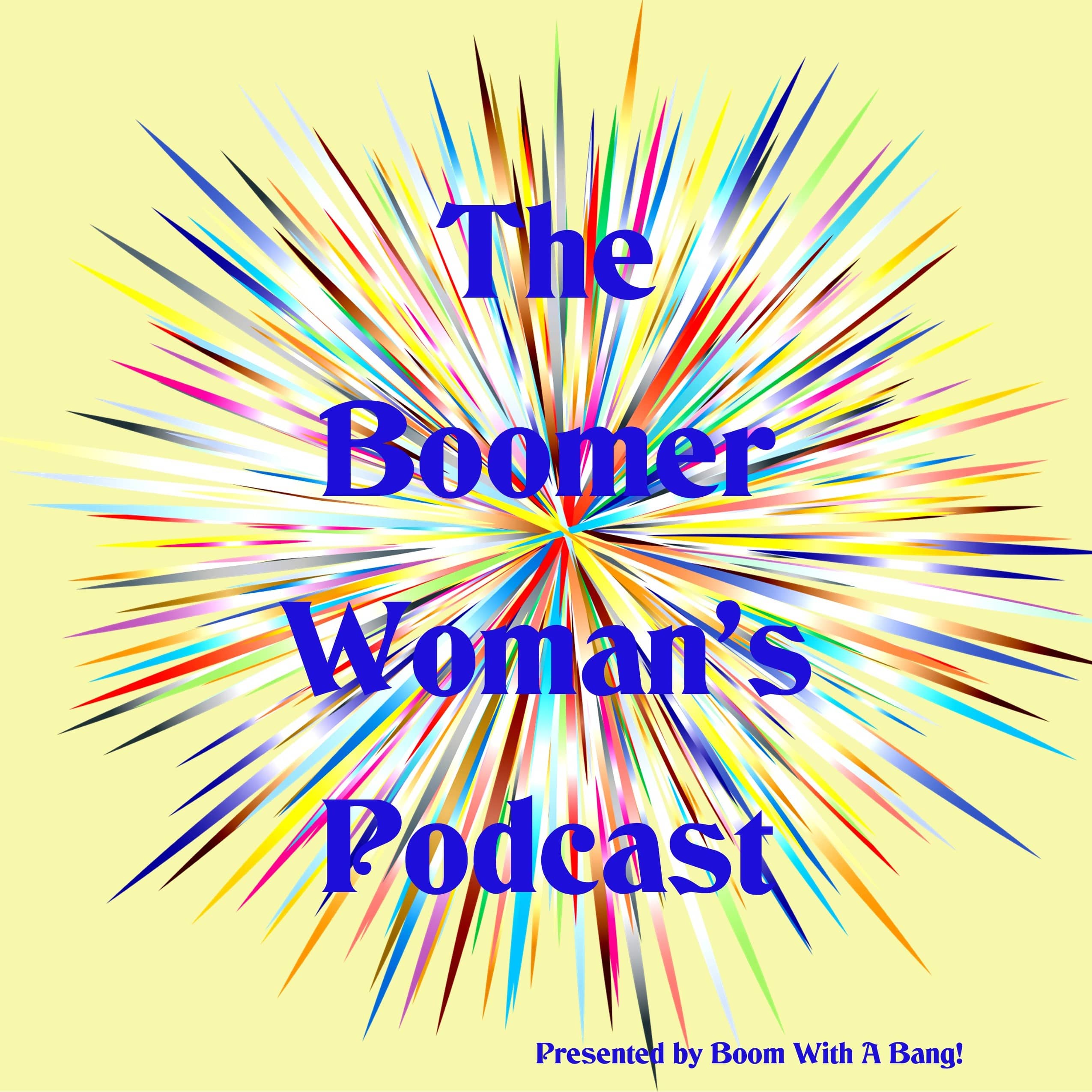 2023 is the 4th Season of The Boomer Woman's Podcast, formerly the Two Boomer Women Podcast. Each episode is a conversation between me – I'm Agnes Knowles, your host – and a guest who talks to a subject that, someway, somehow, is relatable to Boomer Women. The guests can be any age, any gender, as long as their message is positive, informative, pertinent to our demographic. You, dear listener, might need to be open-minded, curious, tolerant, inclusive… and if you are, you will enjoy these conversations, maybe learn something, and I encourage you to share each and any episode! Click the Follow/Subscribe button to be notified of the next great guest.
Episodes
Wednesday Sep 22, 2021
Wednesday Sep 22, 2021
"Get visible with your style."  That's a concept you'll never hear Agnes coaching on!
That's why you'll appreciate today's guest, Susan Cox.  Whether you're bemoaning what age is doing to your body, or ready to spruce up the old you, or wondering about colour as you age, or (like Agnes) miss those fabulous heels you used to wear, Susan has great thoughts, ideas and tips for us Boomer women.
If you're concerned what the people in your life will think when you join the Look-Like-A-Million-Bucks Club, Susan has advice for you too.
Susan is the Founder of Fiercely 50-ish and can be found at https://fiercely50ish.com/
She has a Facebook page: https://www.facebook.com/fiercely50ish/
and a group: https://www.facebook.com/groups/208395879971499/
and you still have time to register for Susan's mini-workshop on Writing your Style Story: https://fiercely50ish.mykajabi.com/opt-in-ysr
Leave your comments where you listen to podcasts or at https://twoboomerwomen.com/join-the-conversation/
If you'd like to be a guest on the Two Boomer Women podcast or know someone who would, there's an application form at the website too.