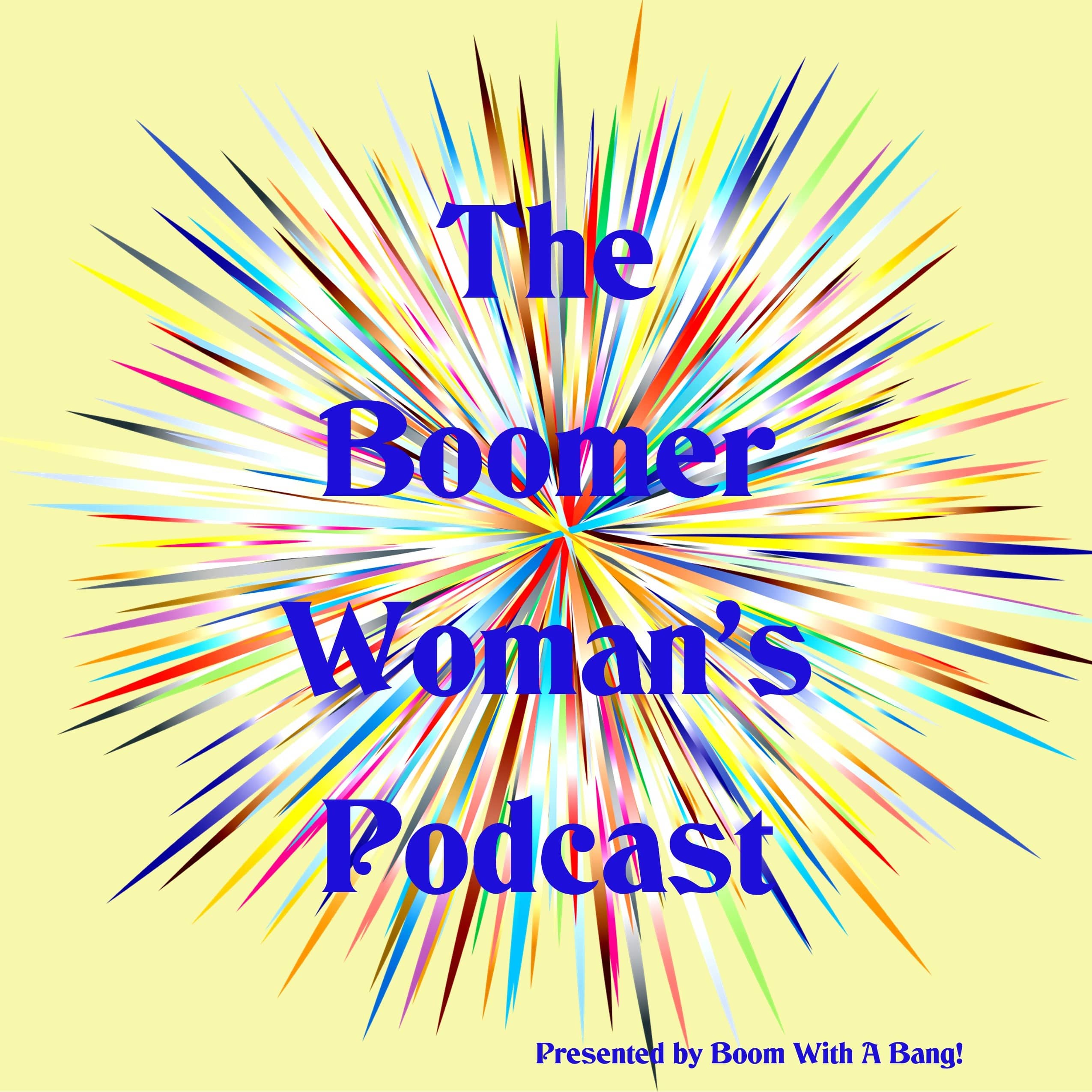 2023 is the 4th Season of The Boomer Woman's Podcast, formerly the Two Boomer Women Podcast. Each episode is a conversation between me – I'm Agnes Knowles, your host – and a guest who talks to a subject that, someway, somehow, is relatable to Boomer Women. The guests can be any age, any gender, as long as their message is positive, informative, pertinent to our demographic. You, dear listener, might need to be open-minded, curious, tolerant, inclusive… and if you are, you will enjoy these conversations, maybe learn something, and I encourage you to share each and any episode! Click the Follow/Subscribe button to be notified of the next great guest.
Episodes
Wednesday Mar 02, 2022
Wednesday Mar 02, 2022
It's a longer episode today but so worth the listen.
Hema Murty discusses fitness, nutrition and how psychology influences us... through an eastern lens. And when an aerospace engineer decides to delve into wellness, you can count on it she won't be swayed by fads or scares or fanatics. 
She explains yoga - the authentic Indian yoga and the origins of the asanas; the advantages of TRX, aka suspension training; kettlebells; and BOSU, all modalities that she's researched and in which she's attained trainer status.
Hema talks about nutrition and how the psychology and awareness of our eating habits go a long way to making modifications... and a few thoughts about our obsession with weight.
Several side discussions include fitness professionals vs a hobby exercise instructor and those who decide their limited knowledge is enough to warrant a YT channel; fitness and rehab; aging (or not); and Barbie.
Agnes and Hema enjoy a few good laughs throughout! Join them!
Please also remember that Hema is giving us information - she is not giving us a training session within a podcast.
Editor's note: this episode was recorded pre- the Russian invasion of Ukraine so when Russia is mentioned it is only within the parameters of the statements, there is no endorsement implied or politics associated with the comments.
Hema has written a book about handling stress that will be of interest, and has a "Pain-free Active Living" course coming soon - get on her mailing list now!
Hema Murty can be found at https://www.getshanti.com/