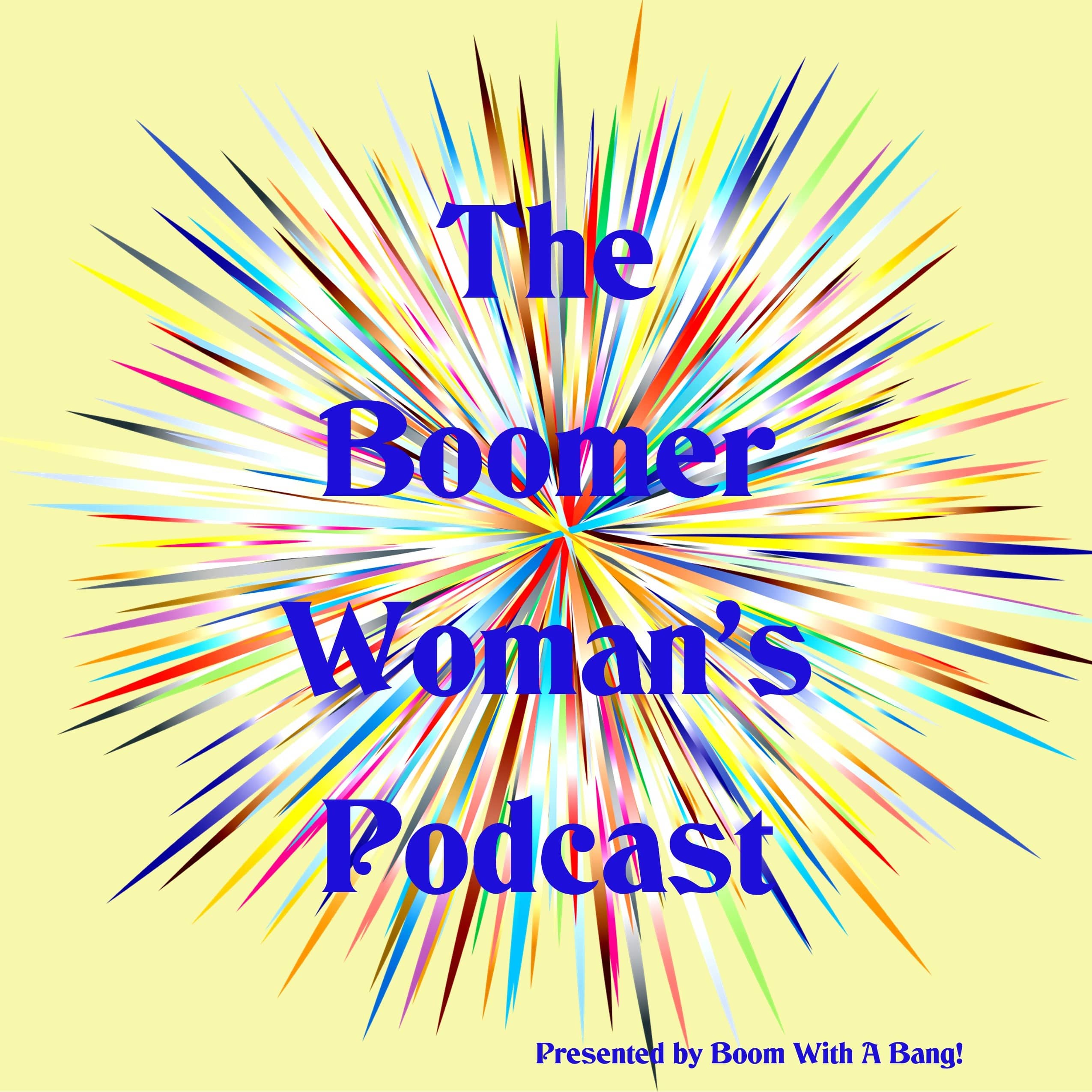 2023 is the 4th Season of The Boomer Woman's Podcast, formerly the Two Boomer Women Podcast. Each episode is a conversation between me – I'm Agnes Knowles, your host – and a guest who talks to a subject that, someway, somehow, is relatable to Boomer Women. The guests can be any age, any gender, as long as their message is positive, informative, pertinent to our demographic. You, dear listener, might need to be open-minded, curious, tolerant, inclusive… and if you are, you will enjoy these conversations, maybe learn something, and I encourage you to share each and any episode! Click the Follow/Subscribe button to be notified of the next great guest.
Episodes
Wednesday Oct 13, 2021
Wednesday Oct 13, 2021
The recording gods were a little uncooperative with Agnes' voice in this episode but Gail's stories make up for everything!
How's this for a CV:
National Speakers Association certified international motivational virtual and live speaker
Consultant
Trainer
Author

Degree in Voice

Master of Music degree in Vocal Performance

Master of Arts degree in Transpersonal Psychology

Sung the lead role of Mimi in La Boheme

Sung the lead role of Violetta in La Traviata

Taught piano for 40 years

Crowned Ms. Colorado Senior America

4th-runner up in the national Ms. Senior America pageant

Helped build her former Habitat for Humanity home

Climbed the historic 75-story Sydney Harbour bridge

Former President Jimmy Carter has called her story "a force that is an inspiration"

and, breaking news... insurance advisor too!!
About now you're asking how many women I'm interviewing today!  One!  Gail Hamilton.  and if the CV isn't impressive enough, shall I add that Gail is completely blind?
Listen up for Gail's amazing stories - she does nothing by halves! She left a problematic childhood behind to be amazing, and inspire others to be amazing too.
Gail mentions Travel Eyes, here's the link: https://www.traveleyes-international.com/
Find Gail at:  https://soaringintogreatness.com/
Her book:  https://soaringintogreatness.com/purchase-book/
Leave your comments wherever you listen to podcasts or at https://twoboomerwomen.com/join-the-conversation/
When you think "blind" you'll never think "disability" again.