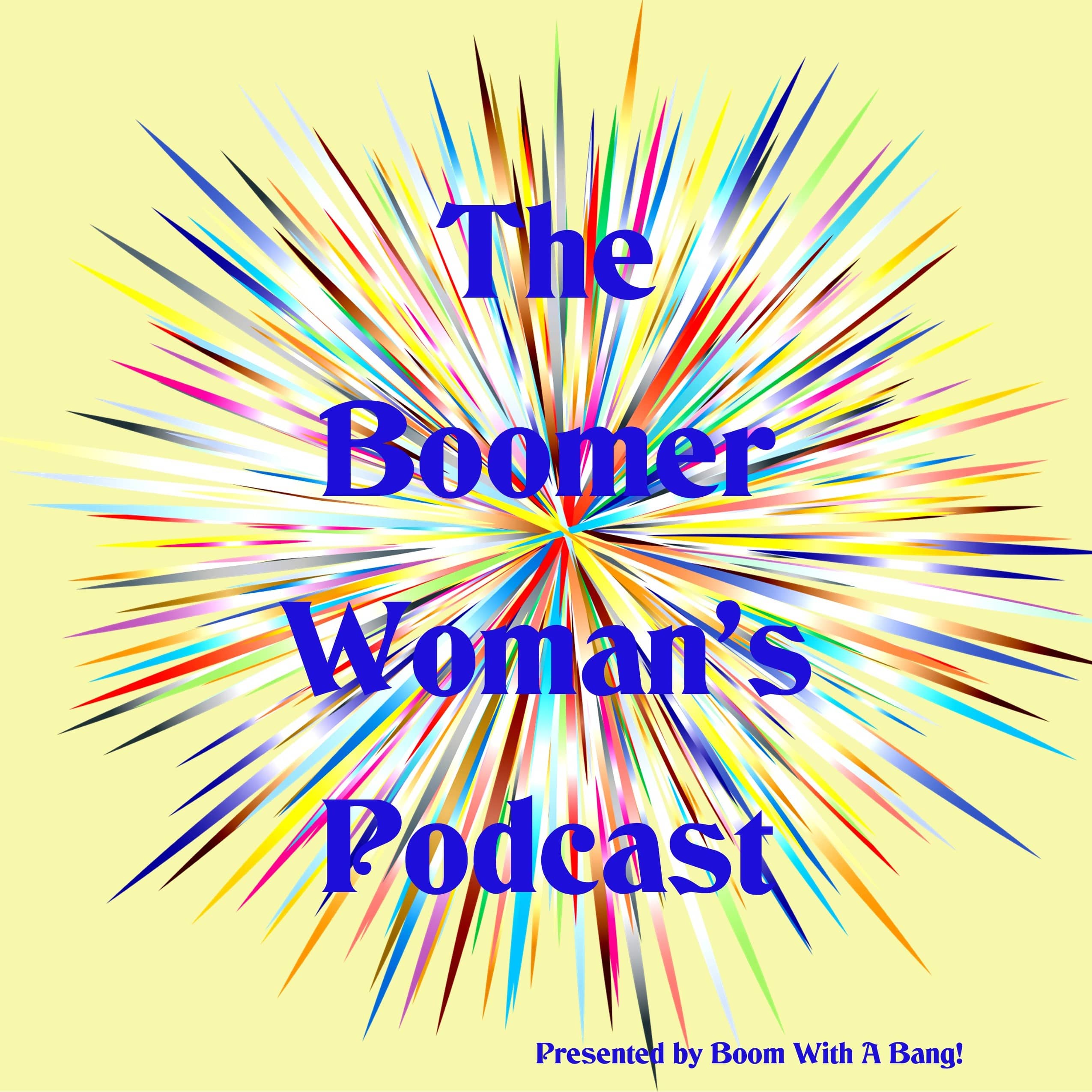 2023 is the 4th Season of The Boomer Woman's Podcast, formerly the Two Boomer Women Podcast. Each episode is a conversation between me – I'm Agnes Knowles, your host – and a guest who talks to a subject that, someway, somehow, is relatable to Boomer Women. The guests can be any age, any gender, as long as their message is positive, informative, pertinent to our demographic. You, dear listener, might need to be open-minded, curious, tolerant, inclusive… and if you are, you will enjoy these conversations, maybe learn something, and I encourage you to share each and any episode! Click the Follow/Subscribe button to be notified of the next great guest.
Episodes
Wednesday Feb 09, 2022
Wednesday Feb 09, 2022
Who are you?
I mean, really – who are you? inside, outside, are you being your true self? showing your true colours?
Jacqueline Gates has spent much of her life on the stage but her philosophy, her questions of us (and herself) are so grounded that you might want to listen to this episode again and again.
In this episode, Jacqueline explains Humanity is moved forward by those who follow their own path…. are you helping with forward movement?  Agnes describes her as a "breath of fresh air with philosophy attached". She is full of theatre-and-life analogies that all of us will 'get' and they make so much sense when Jacqueline ties them together.
When you have become a variety of people on the stage… learning their words, wearing their clothes and immersing into their environment… you're able to bring that learning home and "become" the very best version of yourself you can be.  It might take practice, some rehearsals, but it is so doable… Jacqueline is proof positive!
Jacqueline can be found at https://www.jacqueline-gates.com/
and on Facebook (for now) at https://www.facebook.com/jacqueline.gates