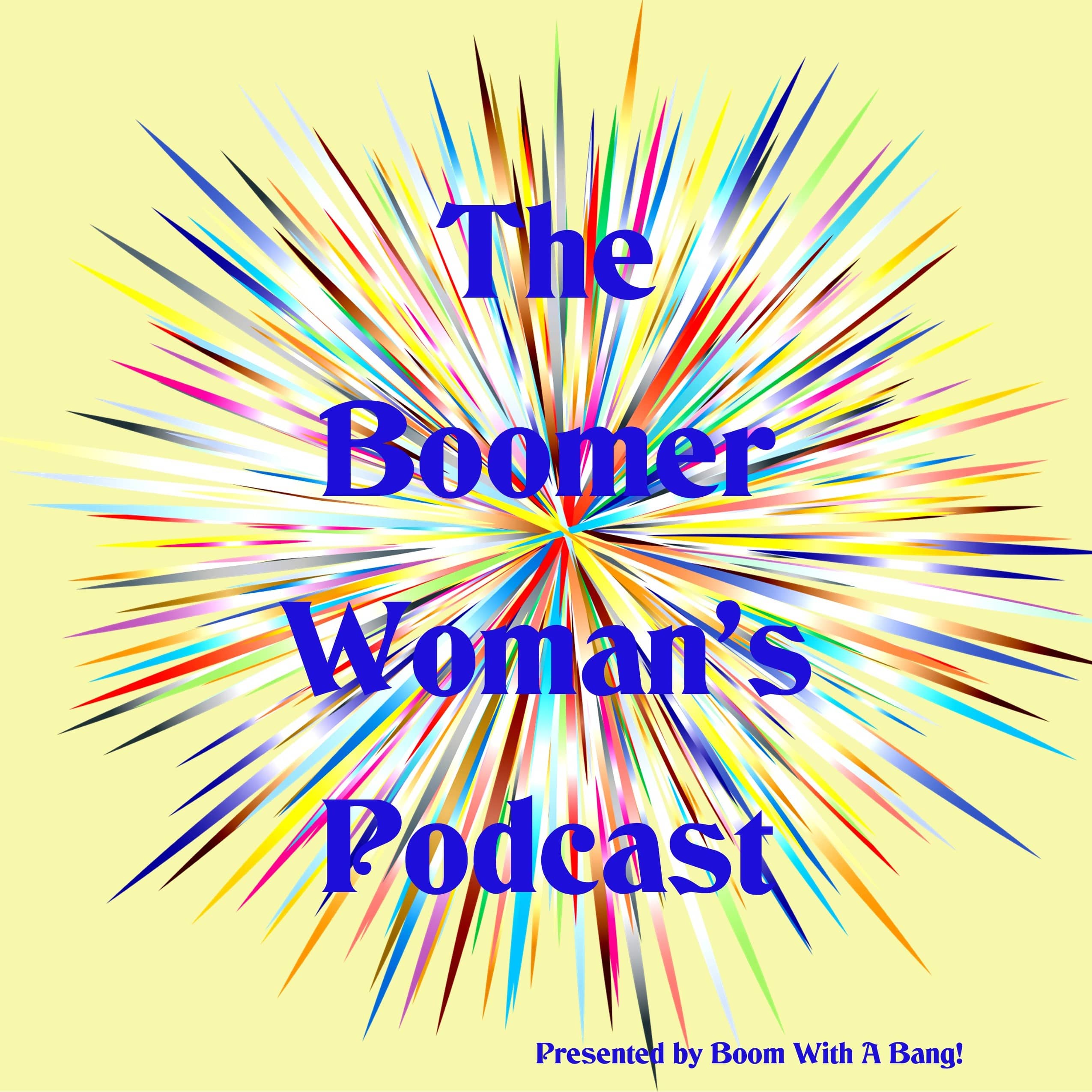 2023 is the 4th Season of The Boomer Woman's Podcast, formerly the Two Boomer Women Podcast. Each episode is a conversation between me – I'm Agnes Knowles, your host – and a guest who talks to a subject that, someway, somehow, is relatable to Boomer Women. The guests can be any age, any gender, as long as their message is positive, informative, pertinent to our demographic. You, dear listener, might need to be open-minded, curious, tolerant, inclusive… and if you are, you will enjoy these conversations, maybe learn something, and I encourage you to share each and any episode! Click the Follow/Subscribe button to be notified of the next great guest.
Episodes
Wednesday Mar 31, 2021
Wednesday Mar 31, 2021
This week Phyllis returns to discuss the differences between Western thinking and Eastern thinking.  Her knowledge really is astounding.
Unfortunately, the recording equipment really doesn't like the Agnes-Phyllis connection as this week's episode is a bit problematic too, but like last week, it's so worth listening through.
Phyllis mentions valuable readings to get a better understanding of the "knowledge" that exists, especially in Eastern thinking.  Her reading list is below:
The Upanshads – Eknath Easwaran     The Upanishads have been translated by many however this particular author is one of the clearest, and so his edition is being suggest.
Mahabharata – A story of a war – Shrila Vyasadeva, summarized by Purnaprajna das.
Bhagavad-Gita As It Is – Swami Prabupada.  This is available through the Bhaktivedanta Book Trust.
The Yoga Sutras of Patanjali – Patanjali   This book describes the base of Yoga.
Human Devolution a Vedic alternative to Darwin's Theory. Michael A. Cremo Something to seriously consider
The Gospel of Judas – edited by Rodolphe Kasser, Marvin Meyer, and Gregor Wurst
These are two specific books, other are also available.
The Gospel of Thomas – Hidden sayings of Jesus – Harold Bloom.             
The NAG Hammadi Scriptures – Edited by Marvin Meyer.  Originally discovered in 1945. A compete collection of the scrolls, but it is not an easy read.
The Art of War – Sun Tzu. A classic on self-knowledge. This can be read at many levels.
The Tibetan Book of Living and Dying – Sogyal Rinpoche. A different way of seeing life and death, not the only different way.
Leave your thoughts at https://twoboomerwomen.com/join-the-conversation