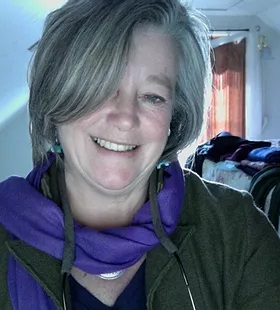 Kathleen Kinasewich has always been lured by mandalas and in 2009 registered for formal training as a facilitator.
In this episode, she talks about the history of mandalas, how they appear in so many different cultures around the globe, and why so many of us resonate with mandalas.
The chat got so interesting, Agnes dropped her notes and let the conversation go where it would.
While CoVid has waylaid Kathleen's live workshops, she can be found online with virtual workshops.
Find out more at https://www.soulcirclemandalas.com/ or on Facebook:  https://www.facebook.com/1111SoulCirlcleMandalas 
Share your thoughts at https://twoboomerwomen.com/join-the-conversation/