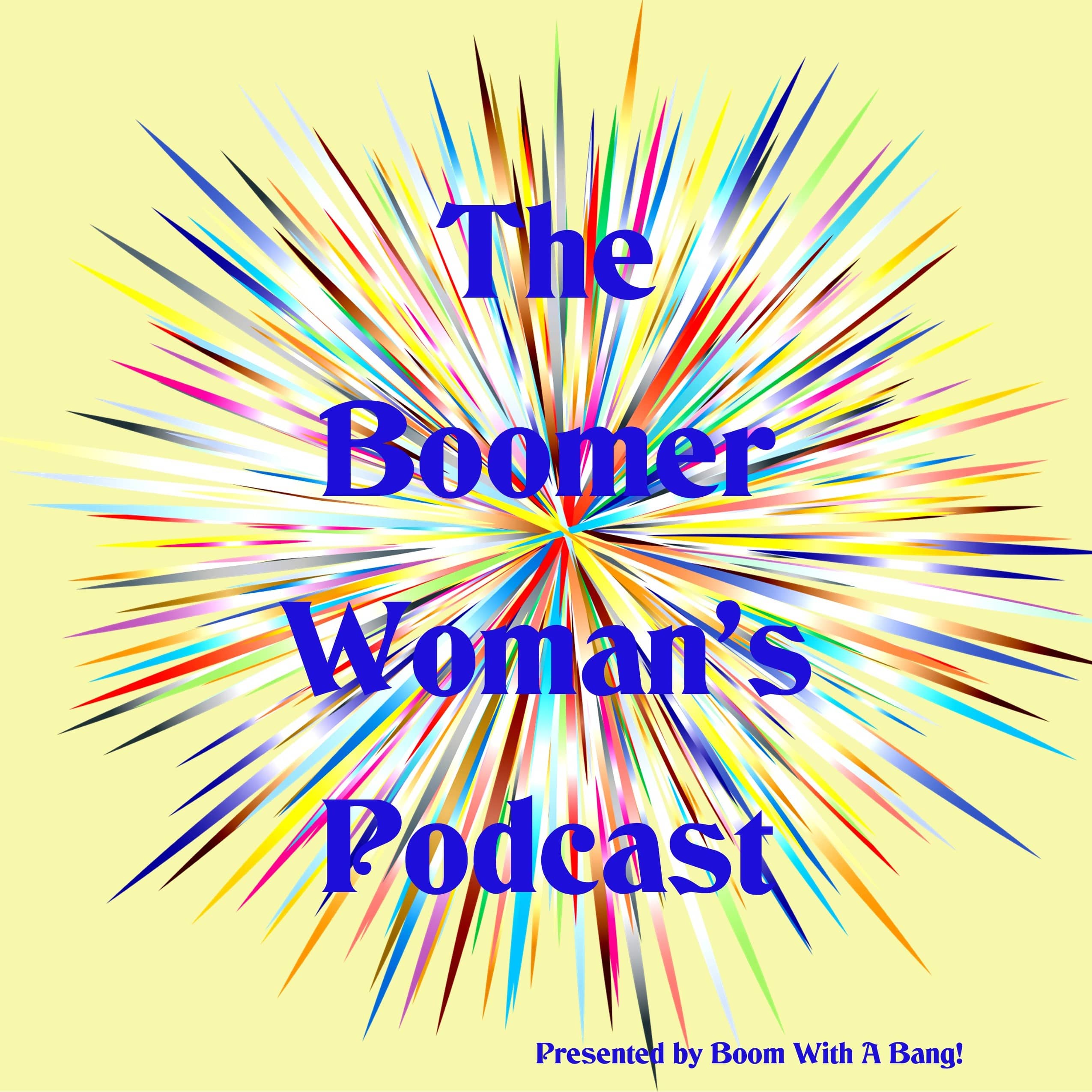 2023 is the 4th Season of The Boomer Woman's Podcast, formerly the Two Boomer Women Podcast. Each episode is a conversation between me – I'm Agnes Knowles, your host – and a guest who talks to a subject that, someway, somehow, is relatable to Boomer Women. The guests can be any age, any gender, as long as their message is positive, informative, pertinent to our demographic. You, dear listener, might need to be open-minded, curious, tolerant, inclusive… and if you are, you will enjoy these conversations, maybe learn something, and I encourage you to share each and any episode! Click the Follow/Subscribe button to be notified of the next great guest.
Episodes
Wednesday Dec 01, 2021
Wednesday Dec 01, 2021
Today's guest is a great start to December - the month when we often spend indulging our waistline, we socialize instead of exercise, and many of us contemplate what we'd like to change up as a new year presents.
Dr. Leslie Kasanoff spent her life in healthcare, including 25 years as a holistic chiropractor on the Central Coast of California and 10 years before that as a Medical Laboratory Scientist. Recently, she's combined her "science geek" side and her alternative care practitioner side to help women through health coaching and consulting. She works with women who want to lose weight, address hormone issues, and resolve or reverse chronic health issues - not just treat them - using food and lifestyle as medicine. 
She's an 'idealistic skeptic,' having a science mind but a caring heart and a passion for helping people with simple effective tools.
Today, Leslie discusses the body and its abilities to heal, health and vitality, and hormones.  She debunks several myths around diet and lifestyle, with some recommendations for making it through the holiday season.
Editorial comment: Agnes did make the Sweet Potato Tacos with Cabbage Cups for herself, the mentioned vegan friend and his mother and they ALL loved them!
You can find Leslie at https://www.drlesliek.com/
On Instagram  at https://www.instagram.com/dr.lesliek
The podcast:  https://www.alternativehealthtools.com/
Leave Comments where you listen or at https://twoboomerwomen.com/join-the-conversation/