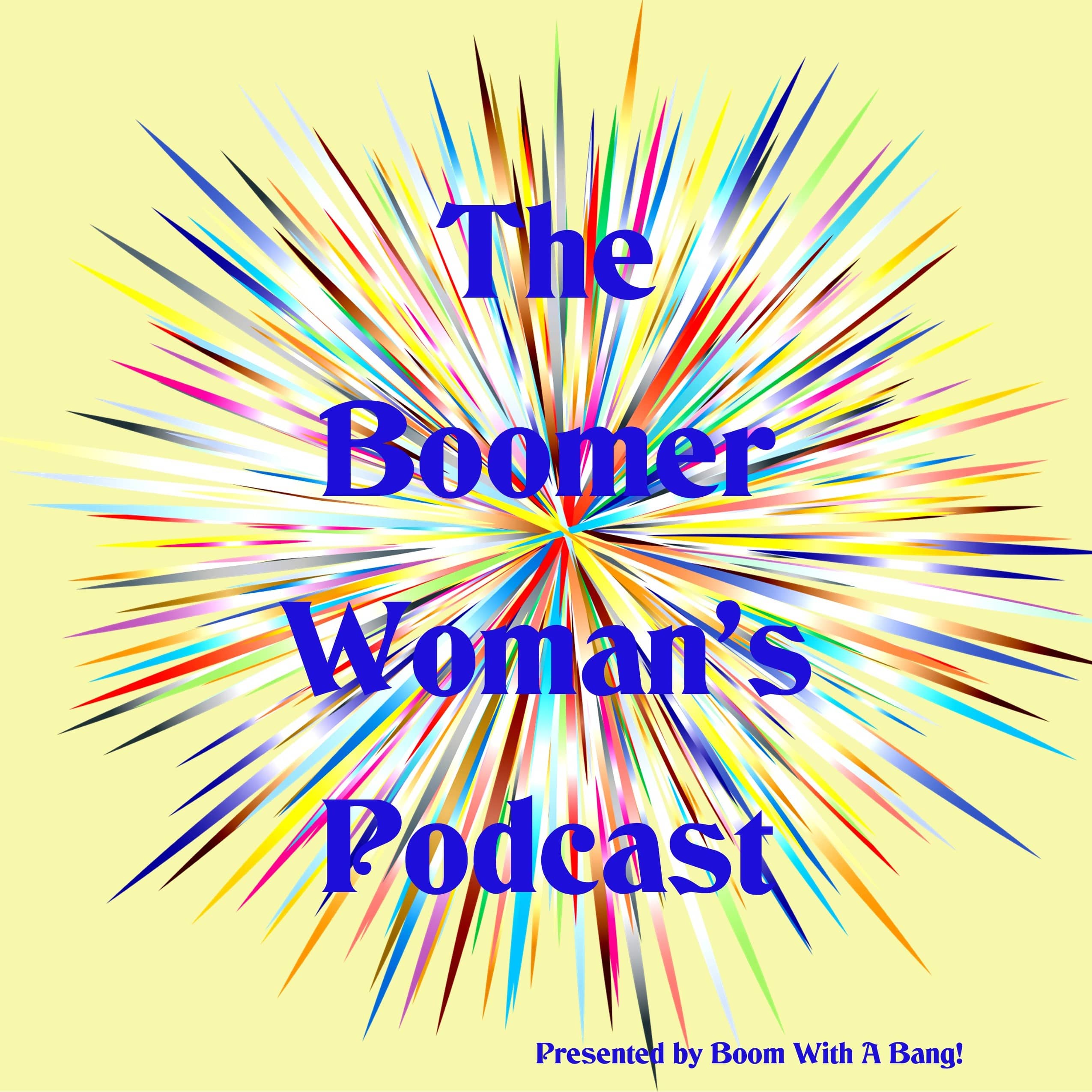 2023 is the 4th Season of The Boomer Woman's Podcast, formerly the Two Boomer Women Podcast. Each episode is a conversation between me – I'm Agnes Knowles, your host – and a guest who talks to a subject that, someway, somehow, is relatable to Boomer Women. The guests can be any age, any gender, as long as their message is positive, informative, pertinent to our demographic. You, dear listener, might need to be open-minded, curious, tolerant, inclusive… and if you are, you will enjoy these conversations, maybe learn something, and I encourage you to share each and any episode! Click the Follow/Subscribe button to be notified of the next great guest.
Episodes
Wednesday May 12, 2021
Wednesday May 12, 2021
When you interview a good friend there are bound to be a few laughs and that's about how this episode starts.
Living in Canada, with close family in both Canada and England, Penny – like so many listeners - has been greatly affected by the ongoing Covid pandemic.
Her practical nature has allowed her to roll with what she can't do and appreciate what she can do.
Penny describes care arrangements that are in place for her aging mother and how life is unfolding for her two daughters, one nearby and one across the sea.  She is such a good example of accepting "the things I cannot change, courage to change the things I can, and wisdom to know the difference."
If you are in the same situation you'll appreciate Penny's anecdotes and juggling in trying to stay up-to-speed with the generations as well as her concerns with what should she do, what could she do.
Like so many of you, she talks to the dog and the cat a bit more, bakes when she needs to use up energy and tends her garden.
One tool Penny describes looking into is ViewClix - https://www.viewclix.com/   It looks like a great idea even if Penny decided not to go with it given her specific circumstance.
Leave your comments and questions at https://twoboomerwomen.com/join-the-conversation/
Do you know someone who'd make a great guest?  https://twoboomerwomen.com/guest-application-2/