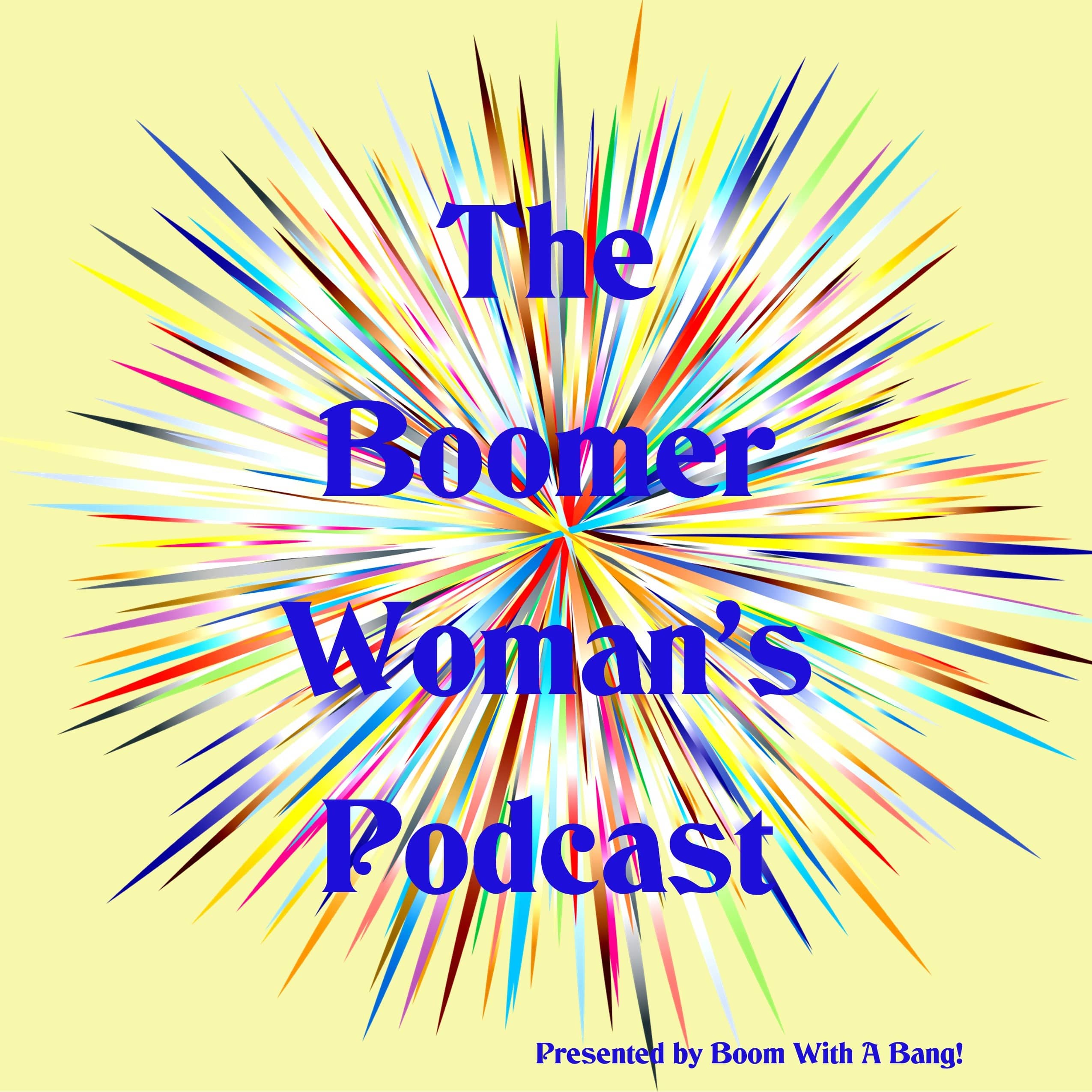 2023 is the 4th Season of The Boomer Woman's Podcast, formerly the Two Boomer Women Podcast. Each episode is a conversation between me – I'm Agnes Knowles, your host – and a guest who talks to a subject that, someway, somehow, is relatable to Boomer Women. The guests can be any age, any gender, as long as their message is positive, informative, pertinent to our demographic. You, dear listener, might need to be open-minded, curious, tolerant, inclusive… and if you are, you will enjoy these conversations, maybe learn something, and I encourage you to share each and any episode! Click the Follow/Subscribe button to be notified of the next great guest.
Episodes
Wednesday Apr 06, 2022
Wednesday Apr 06, 2022
Do you ever say... at this age... "What's next"?
Do you get excited over and over again about the rest of your life?
Do you ever say "I'm too old to pursue my passions"  or "my best years have passed"  "I'm not good enough"  "I'm not smart enough".  That self-talk stops with TK Mitchell.
Learn about her 7 key lifestyle components… and a secret sauce.
You might recognize some of TK's components; today Agnes and TK focus on rest/sleep, and a calm living space.
Take this opportunity as we come out pandemic restrictions to choose your path for this next chapter. AND stop "shoulding" all over yourself! If we're going to live to 120, we need to be healthy and complete.  
TK discusses goals and goal-setting, and to keep your reasons for goals personal, not external.
Her "Sprout Your New Life" program gives you the foundation and the tools to make lasting change in your life... because a transformational journey requires guidance and support.
Find TK Mitchell at: https://www.lifestyle120.com 
and Sprout Your New Life at: https://www.lifestyle120.com/sprout-your-new-life
at YouTube:  https://www.youtube.com/channel/UCjLsfHoqxtNcUnGazugtfOg