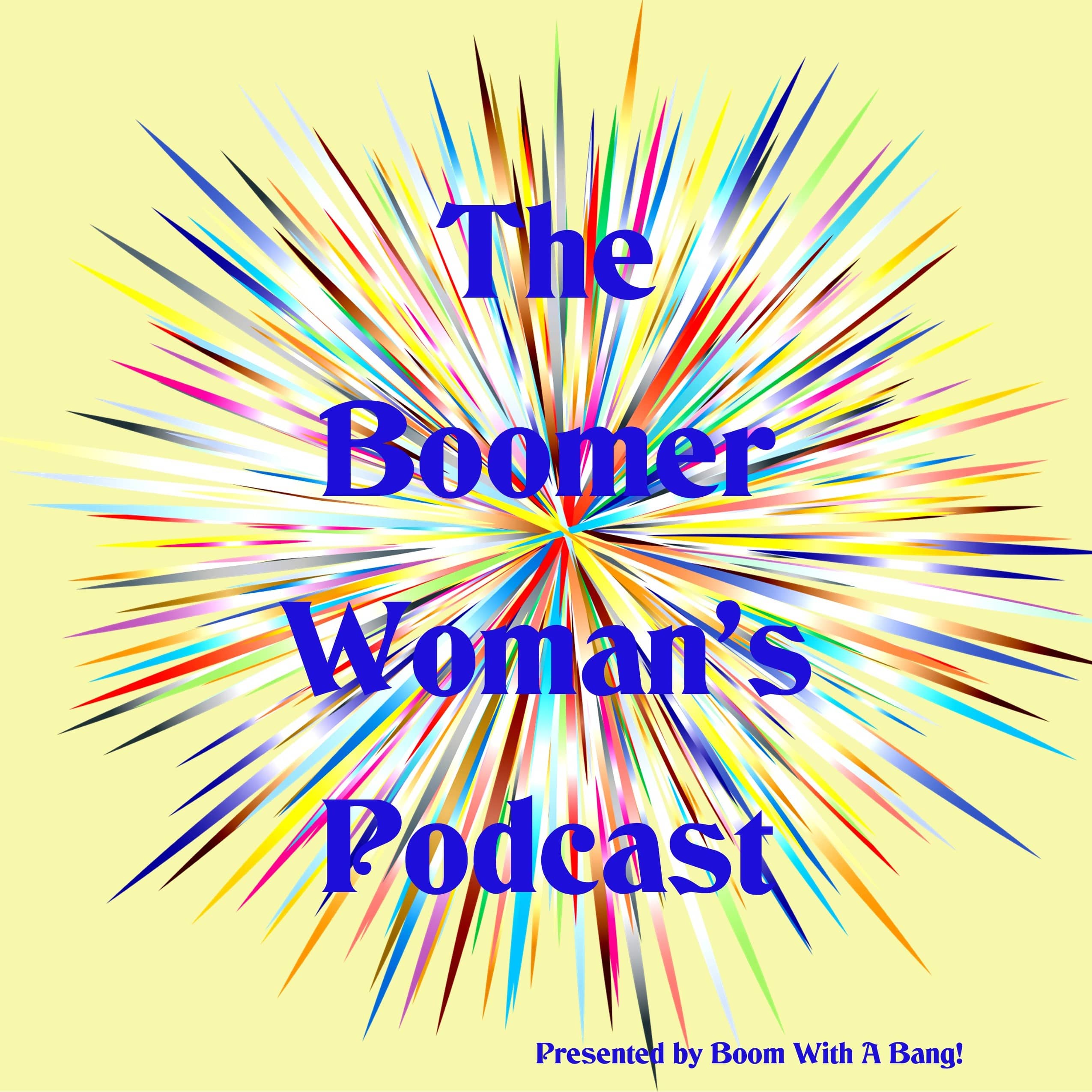 2023 is the 4th Season of The Boomer Woman's Podcast, formerly the Two Boomer Women Podcast. Each episode is a conversation between me – I'm Agnes Knowles, your host – and a guest who talks to a subject that, someway, somehow, is relatable to Boomer Women. The guests can be any age, any gender, as long as their message is positive, informative, pertinent to our demographic. You, dear listener, might need to be open-minded, curious, tolerant, inclusive… and if you are, you will enjoy these conversations, maybe learn something, and I encourage you to share each and any episode! Click the Follow/Subscribe button to be notified of the next great guest.
Episodes
Wednesday Nov 24, 2021
Wednesday Nov 24, 2021
Joe Casciani had a long professional career as a psychologist with older adults facing decline and loss.  He is now putting all that knowledge and insight together to help guide us Boomers into our older years.
Whether you're experiencing stress from the age number, or some noticeable declines, or not sure if you have the energy to get back into the world post-Covid, Joe shares many ideas and insights into what we might consider in order to overcome the dread or the lethargy of living fully.
He also discusses "successful aging" and reminds us what there is to celebrate about getting older.
While not all of us will become centenarians, Joe's Living To 100 Club will help you "turn aging on its head"!
Find out more about Dr. Joe Casciani, the Living To 100 Club, his podcast by the same name and his "Reimagine Your Resilience" program at https://livingto100.club/ - download Nine Tips For Living Longer while you're there.
If you have comments on today's show, leave them where you listen to podcasts or at    https://twoboomerwomen.com/join-the-conversation/
Feel free to share this episode and we'd love you to leave stars! Click Subscribe (or Follow) before you go!!